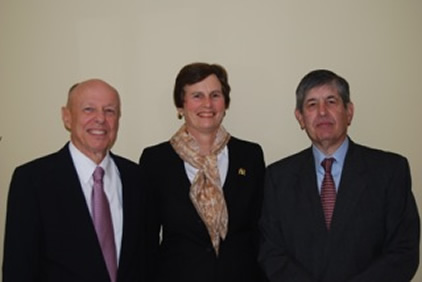 OUR TEAM APPROACH
Since 1965 O'Conor, Wright Wyman has employed a team approach to every client assignment. We believe this way of doing business is a major factor underlying our success over the years. The major elements in the OCWW team approach are as follows:
We assign a team of three professionals to each engagement: a project manager, a backup associate and a research supervisor. Our Project Managers never work on more than three engagements at one time which allows them to focus on their individual clients' needs.
Every engagement is reviewed in our weekly staff meetings. Each Project Manager delivers an accounting of his or her progress on the project and receives valuable feedback from fellow associates.
Our staff shares in all success fees, regardless of who works on the engagement. The client, therefore, has highly motivated professionals providing support and ideas to the Project Manager who is charged with the engagement.
Our clients receive detailed status reports from our Project Managers formally in writing at the end of each week.
A Senior Officer of the firm contacts each client during the engagement, and upon completion of the project, to obtain feedback on the quality of the service provided.